Meet the Doc
Dr. Kelvin K. Tang, OD, FAAO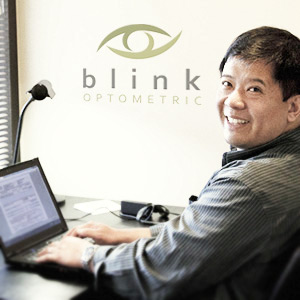 Kelvin K. Tang, OD, FAAO is proud to have returned to the Bay Area. He grew up in Pleasant Hill, having attended Valhalla Elementary, Valley View Middle, and College Park High School. Dr. Tang attended the University of California, Los Angeles on an academic scholarship. He graduated with a Bachelor of Science degree in Physiology before moving to Forest Grove, OR to attend optometry school at Pacific University. There, he was an assistant coach for the women's varsity volleyball team, an optometric teaching assistant, as well as an optometric research assistant for projects requested by Nike™ and AO-Sola™. At graduation, Dr. Tang received awards for Outstanding Overall Clinician and Beta Sigma Kappa Excellence in Research.
Dr. Tang furthered his clinical experience by pursuing a clinical fellowship at the Jules Stein Eye Institute at the Geffen School of Medicine at UCLA. While there, Dr. Tang honed techniques on specialty contact lens fittings for keratoconus, pellucid marginal degeneration, post-penetrating keratoplasty, infantile aphakia, ocular prosthetics, irregular cornea, and post-keratoprosthesis implantation. The thoroughness of this training sparked his interest in difficult refraction and fitting of contact lenses, leading him to further study this field as a Diplomate. Dr. Tang published three peer-reviewed journal articles during his time at Jules Stein Eye Institute.
Dr. Tang became a Fellow of the American Academy of Optometry (FAAO) in 2006 in San Diego, CA. In 2011, he earned his Diplomate in the section on Cornea and Contact Lenses in Boston, MA. In addition to his practice, Blink Optometric, Dr. Tang is currently an assistant clinical professor at UC Berkeley, though his heart will always be that of a Bruin. He lives in the East Bay with his wife and two sons.
2006-present

University of California, Berkeley, School of Optometry

Assistant Clinical Professor of Optometry

2005-present

Gerson Lehrman Group Councils

GLG Scholar & Consultant

2009-2012

Diablo Valley Eye Medical Center

Chief Optometrist

2007-2011

National Board of Examiners in Optometry

Clinical Examiner

2005-2009

University of California, San Francisco, Department of Ophthalmology

Director of Contact Lens Service

2005

Jules Stein Eye Institute, Geffen School of Medicine at UCLA

Diploma, Contact Lens Fellowship

2004

Pacific University, College of Optometry, Forest Grove, Oregon

OD, Doctor of Optometry

2000

University of California, Los Angeles

BS, Physiological Science